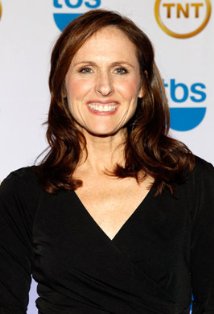 Molly Shannon (born September 16, 1964) is an American comic actress who was best known for being a cast member on the NBC late-night sketch comedy and variety show Saturday Night Live from 1995 to 2001. She was also well-known for her roles as Kathleen "Kath" Day on the situation comedy series Kath & Kim from 2008 to 2009, Molly from Disney's Air Buddies and Snow Buddies and for voicing Tina Hellman on the TBS animated sitcom Neighbors from Hell in 2010.
She voiced Wanda in the computer-animated comedy film Hotel Transylvania, and Hotel Transylvania 2.
Ad blocker interference detected!
Wikia is a free-to-use site that makes money from advertising. We have a modified experience for viewers using ad blockers

Wikia is not accessible if you've made further modifications. Remove the custom ad blocker rule(s) and the page will load as expected.