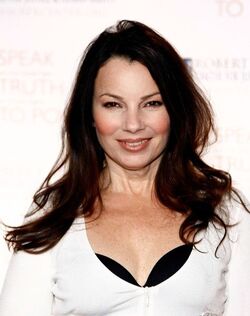 Francine "Fran" Drescher (born September 30, 1957) is an American film and television actress, comedian, producer and activist who was best known for her role as Fran Fine on the CBS sitcom The Nanny from 1993 to 1999 and currently stars as Fran Newman-Lovett on the TV Land sitcom Happily Divorced.
She voiced Eunice in the 2012 computer-animated comedy film Hotel Transylvania & in 2015, Hotel Transylvania 2.
Ad blocker interference detected!
Wikia is a free-to-use site that makes money from advertising. We have a modified experience for viewers using ad blockers

Wikia is not accessible if you've made further modifications. Remove the custom ad blocker rule(s) and the page will load as expected.