Dracula's Maze Game is flash-based browser game tie-in to Hotel Transylvania. It features Dracula escorting Jonathan through the hotel's labyrinthine secret passageways of Hotel Transylvania. Players move their mouse to tilt the room different directions, which slides the characters towards their destination.
Screenshots
Edit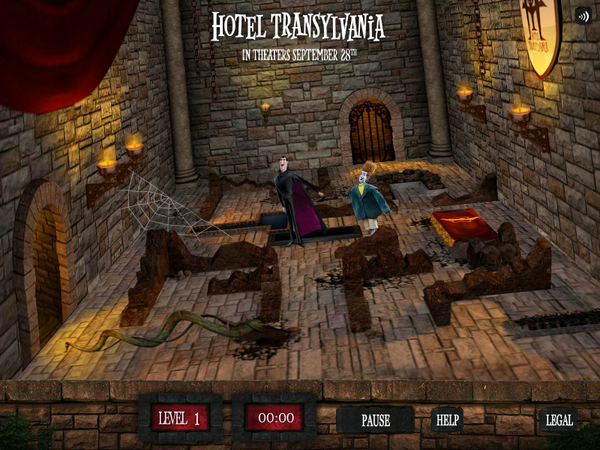 Ad blocker interference detected!
Wikia is a free-to-use site that makes money from advertising. We have a modified experience for viewers using ad blockers

Wikia is not accessible if you've made further modifications. Remove the custom ad blocker rule(s) and the page will load as expected.