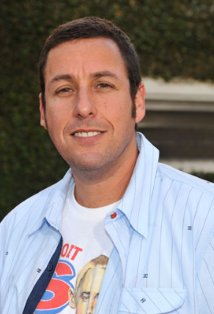 Adam Richard Sandler (born September 9, 1966) is an American actor, comedian, screenwriter, and film producer who starred in several Hollywood feature films that grossed over $100 million at the box office after becoming a cast member on the NBC late-night sketch comedy and variety show Saturday Night Live from 1991 to 1995. He also founded the film and television production company Happy Madison in 1999, which has produced numerous films and developed the CBS sitcom Rules of Engagement.
He voices Dracula in the Hotel Transylvania movie series. He was also the executive producer. His co-stars in Hotel Transylvania such as David Spade, Kevin James and Steve Buscemi all starred in the films Grown Ups and Grown Ups 2.
Ad blocker interference detected!
Wikia is a free-to-use site that makes money from advertising. We have a modified experience for viewers using ad blockers

Wikia is not accessible if you've made further modifications. Remove the custom ad blocker rule(s) and the page will load as expected.